Manzanillo: a blend of tourism and industrial activity
Manzanillo is about 40 miles south of Barra de Navidad, in Colima state. It has a large beachfront tourist area situated in two main bays, Santiago Bay and Manzanillo Bay. There you'll find many hotels, resorts and villa rentals. It is billed as the sailfish capital of the world, and also has numerous dive outfits that cater to the reef diving enthusiast.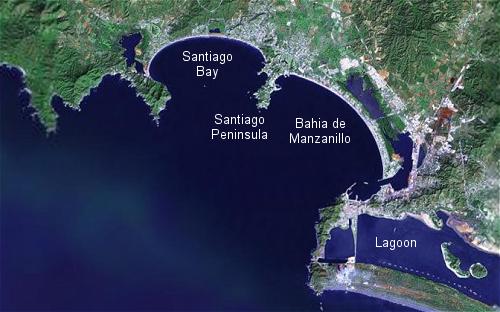 The waves are large, and experienced surfers go there for the 'green wave', a legendary curl like the banzai pipeline in Hawaii, that can be over 50' high at certain times of the year.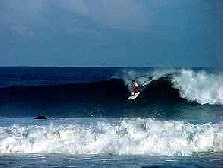 This is great for surfers, but where we looked the beach was not swimmable due to heavy surf, so choose your hotel or resort carefully if you want to swim in the ocean.
We cruised most of the waterfront and looked at many of the resorts, and although there were some very nice areas, we just couldn't adjust to the big city feel, after being in small towns and villages most of our trip. So, we gave it a pass and continued on to Colima City.
Manzanillo was named after the Manzanillo tree, an important wood source for the shipbuilding industry that thrived here when the Spanish arrived. There is apparently one left standing in a park somewhere, although we didn't see it. The city has a large industrial section, and is also the largest seaport on the Mexican Pacific coast.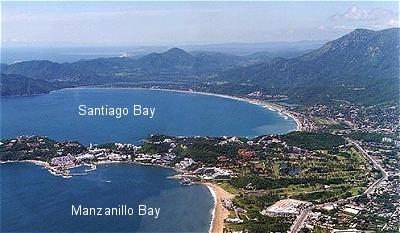 Colima State has several massive diesel electric power plants located in Manzanillo. The plants supply the entire state with electrical energy. In addition, 95% of the power they generate goes to other states in Mexico, and is also sold to other countries. The smog from these power plants doesn't generally affect the beach areas, as the relatively constant onshore prevailing breeze carries it inland.
NEXT DESTINATION: Colima City