Bungalows 'Bahia Del Rey' - Roberto and Carlos Martinez
Rosalio Tapia No. 10
Sayulita, Nayarit, MX
Phone (from outside Mexico) 011-52-329-29-13690
Here's a great place to stay while in Sayulita. Just completed in late 2005, these bungalow villa rentals, surrounded by towering Mango trees, feature one and two bedroom units ringing an inner courtyard with a great pool. For $65 per night, we had a very comfortable one bedroom unit just 5 feet from the pool. That's my beach towel on the chair by the door ...
Note that the term 'bungalows' in Mexico generally refers to a unit with separate bedrooms with full kitchen facilities, as opposed to a single room (often without kitchen, fridge or gas burners). If you look around, you can often get a bungalow for the price you might pay for a room.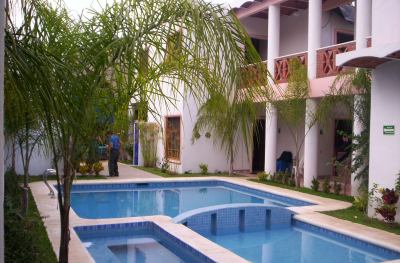 Literally translated, Bahia Del Rey means 'Bay of the King', which Sayulita surely is, with its golden sand beaches and lush jungle vegetation. Here's a picture of the inner courtyard and pool - walk out the door and jump in!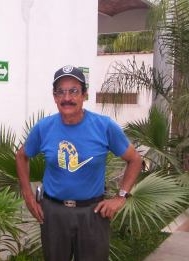 The brothers Carlos and Roberto Martinez are your hosts, providing excellent accommodations and top notch service, always willing to provide a helping hand. The premises are brand new, and Roberto and Carlos work continuously at keeping the bungalows and grounds immaculate.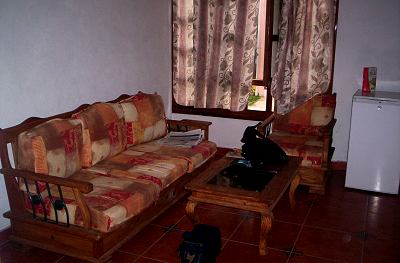 The interiors are rich with wood furniture and matching tiles, with full kitchen facilities.